Time & Attendance
When your business requires work time allocation and specific "punch-in punch-out" management and metrics, traditional systems are very limited in any additional insight they can provide. A web-based solution offers convenience, security and exception management.
Time punch entry at location terminal, on-line, or mobile
Review complete schedules with a glance
Compute and monitor overtime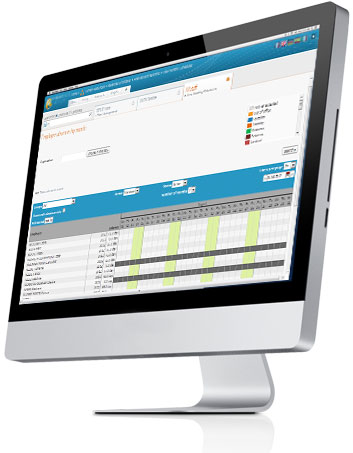 360 Feedback
Including constructive feedback from peers and team members can shed valuable insight on an employee's performance, assist with tailoring a personal development plan and foster a more inclusive corporate culture. Facilitating this is made substantially easier to interact and complete with user friendly intuitive on-line tools.
Manage internal and external stakeholder feedback on individual performance
Enhances performance management process
Contributes to positive corporate culture and collaboration

Organizational Structure
Static organizational charts are just that, but when they're dynamic and real-time, it takes your "people boarding" and strategic planning to another level. Enhance situational analysis dramatically by toggling back and forth between historical, real-time, or future org charts with multiple viewing configuration options.
Dynamic & evolving "real-time" org charts
User configured divisions & cost centers
Multi-relational functionality and views (i.e. legal, functional, geographic)
Vacant position queries and staff analysis

Business Intelligence
The adage you can't manage what you can't measure is an expectation of any progressive business. From simplified pre-defined reports to more customized and complex queries, HR is expected to access data and share it for analysis and insight with the "C" suite.
Pre-defined and custom queries
Multi-dimensional insight reporting
Custom dashboards for easier viewing and decision making
Accessible by Managers